Adobe Flex 2.0 released
28 Jun 2006
Adobe Flex 2 has been released, I got to know from Matt's blog. With this release Flex.org has also been announced.
Check out Flex.org for more information.

Download Flex 2.0 (Free SDK or FlexBuilder 2.0 trial)

Update: Raghu ( a friend and engineer in Adobe Flex team) blogged about Flex 2.0 release. He also posted the picture of "About Flex Builder 2.0" screen. I can see my name there also, it feels great that Flex team remembered me for my contributions. Though I left couple of months before this release but I am super excited and feeling great as if I am still part of that team.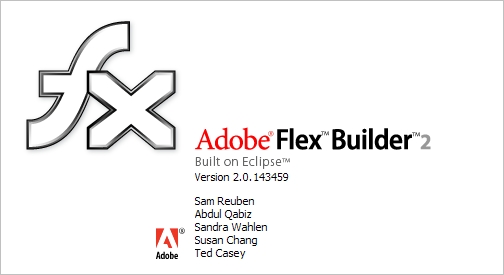 technorati tags:Adobe, Flex.org, Flex, Flex2
Blogged with Flock